Performance in relation to the political setback on the constitution of the new state bodies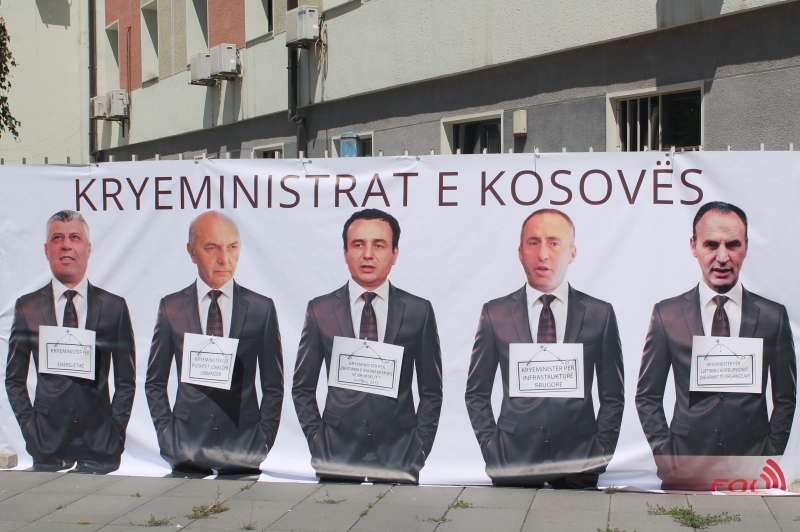 July 04 2014. FOL Movement considers that with the parliamentary elections held on June 8, Kosovo has managed to show progress in organizing elections. But the post-election process has plunged the country into a political setback in constitution of the main state bodies.
In accordance with the decision of the Constitutional Court, FOL Movement calls the political forces that after the certification of election results to quicken the establishment of parliament and government in order to avoid any institutional vacuum.
We consider that referring to the decision of the Constitutional Court, it should be proceeded with the next steps to avoid the necessary for other new elections. The credibility of these elections can be preserved only if this process is concluded with the establishment of the new parliament and government.
Kosovo needs a Parliament, a Government and a Prime Minister
Through the performances, FOL wants to draw attention regarding the degradation of the process and the political class. According to this, FOL tries to remind to all potential candidates for Prime Minister, the failures they have been facing. Therefore, FOL proposes that all the contestants may be elected as Prime Minister in relation with specific areas such as: Hashim Thaci for Energy, Isa Mustafa for Local Governance Spatial Planning, Albin Kurti for Implementation of Brussels Treaty, Ramush Haradinaj for Infrastructure, and Fatmir Limaj for fighting Corruption and Organized Crime.