The Prime Minister should be serving the country not the party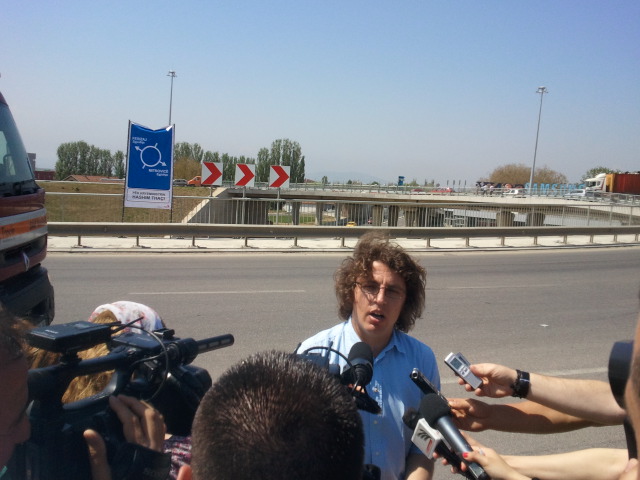 Prishtina, May 2, 2012 " even though we are in the fifth year of the Independence, the institutions of the Republic still do not control entirely its territory. It is the 13th year since the north of Kosovo remains over flown by criminality and lawlessness. The state of Kosovo, it"s rather contested from inside than outside. Our institutions travel daily to different countries of the world, but it"s "impossible" to be present in the north.
The Prime Minister stayed for days in the United States of America, but did not stay even a single hour in Zvecan, Zubin Potok and Leposavic.
Movement FOL during the election campaign for mayor of Ferizaj monitored and analyzed the commitment that Prime Minister has shown for the elections there.
The presence of the Prime Minister in Ferizaj would give you the impression that he himself is running for mayor of Ferizaj. Almost the whole government was there: ministers, deputy ministers, advisers, directors and almost all the chief executives of the Government. We have never seen such devotion of the Government towards north of the country and its citizens. Thus, there we have seen everything: organized crime, informality, anti-state structures, but we did not see and cannot see the Republic of Kosovo institutions.
"Elections in Ferizaj showed that to Government of Kosovo is more important the power in that municipality the state in the north. Government and the Prime Minister has indicated that the Strategy for the North, the coordinator for the part and the intervention of Special Forces in July 25 were not about the extent of the authority of Kosovo, but it was entirely about the rehabilitation of his power within the public ", stated Petrit Zogaj, executive director of the Movement FOL.
Therefore, considering this, FOL through this activity requires the Government to strengthen the state power throughout the Republic of Kosovo, and not party and personal power of the Prime Minister.
Gallery